24 Nail Kit with Jelly Glue Pad
Product Detail
Product Tags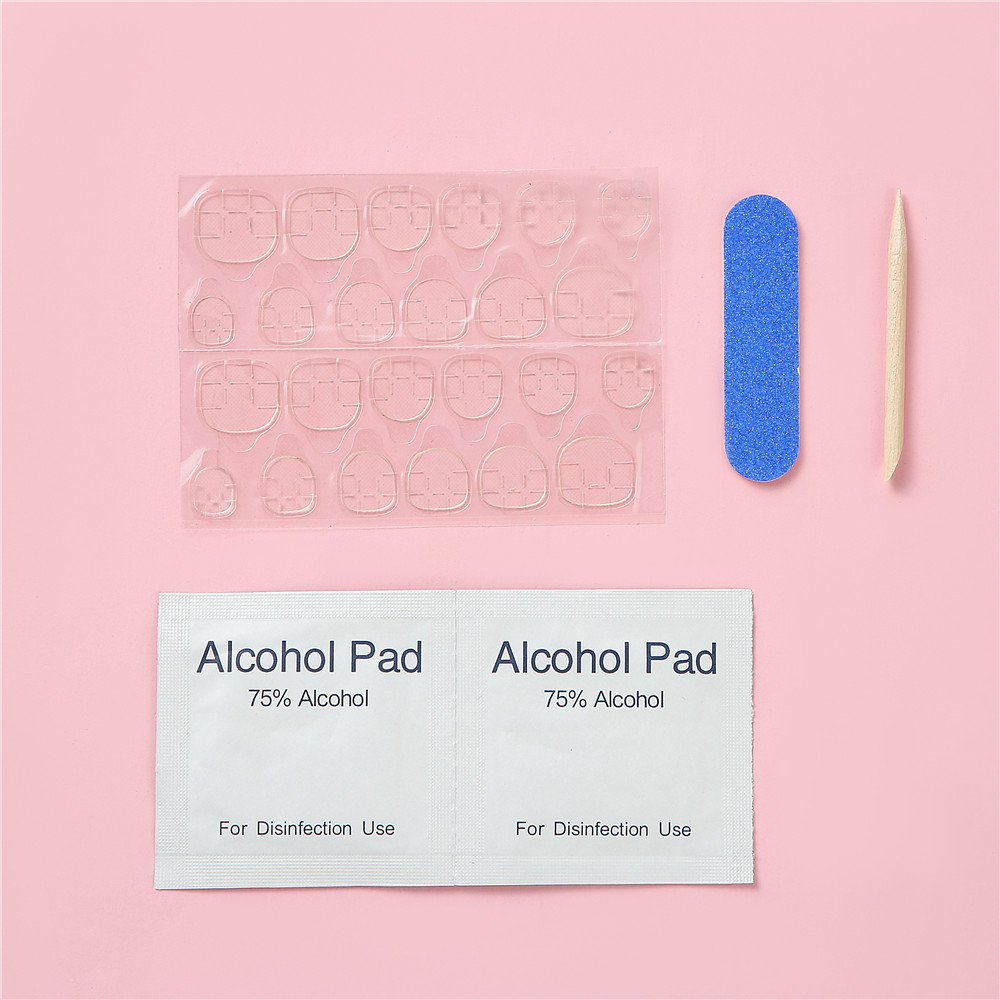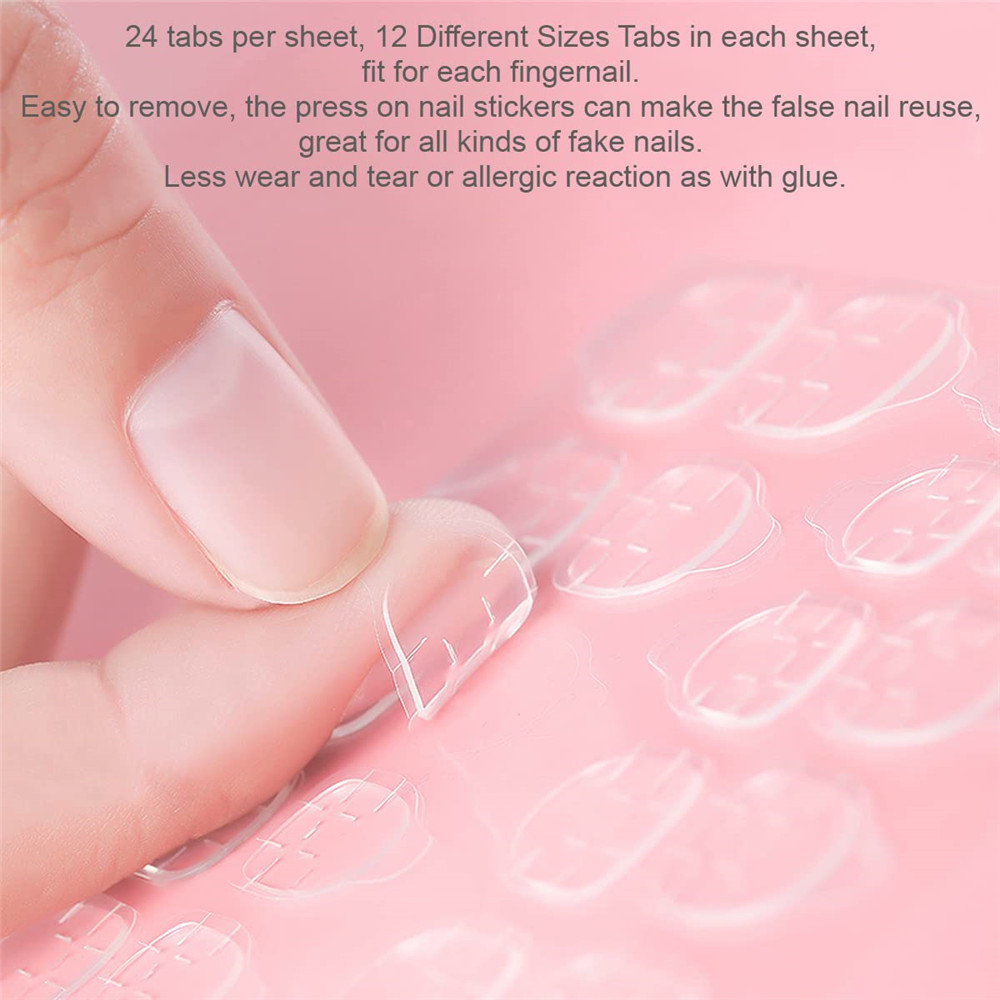 About this item
Press-On Nail Kit: Pink and white varnish designs. High-quality salon style and applied protective UV coating, to ensure your nails last longer and shiny
Package Contents: About 24 PCS press on nails & a nail file & cuticle stick & jelly glue stickers. NOTE: if you want long-lasting, please use pro. nail glue instead of adhesive tabs. Nail glue stickers better for temporary task.
Various nail sizes: At least 10 different sizes ensure a totally custom fit. It's very easy to DIY home nail art. These lustrous salon UV finish nails kit are perfect suitable for party, prom, dating and wedding etc. Perfect gift for your friend, wife, women and girls.
Apply easy: Takes 5 minutes to make your finger beauty. Just choose the correct size and apply(stay longer if you clean your nails before use).
Gentle On The Hands: Soak nails in warm soapy water for 10 minutes. Carefully lift the sides of the artificial nail and remove it fully. If the nail is still on strong, soak for another 2-3 minutes.
Product Show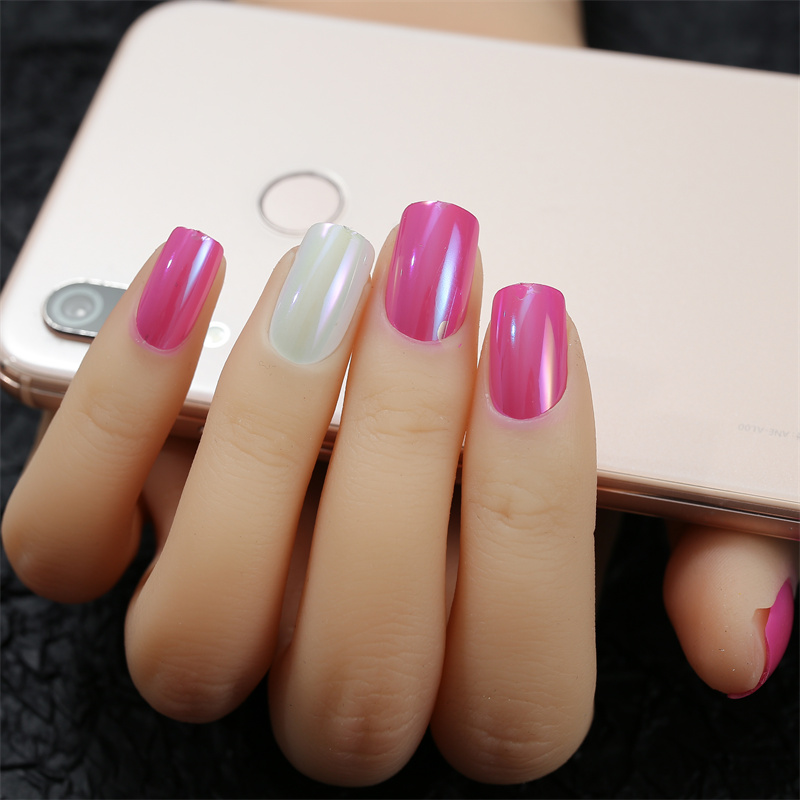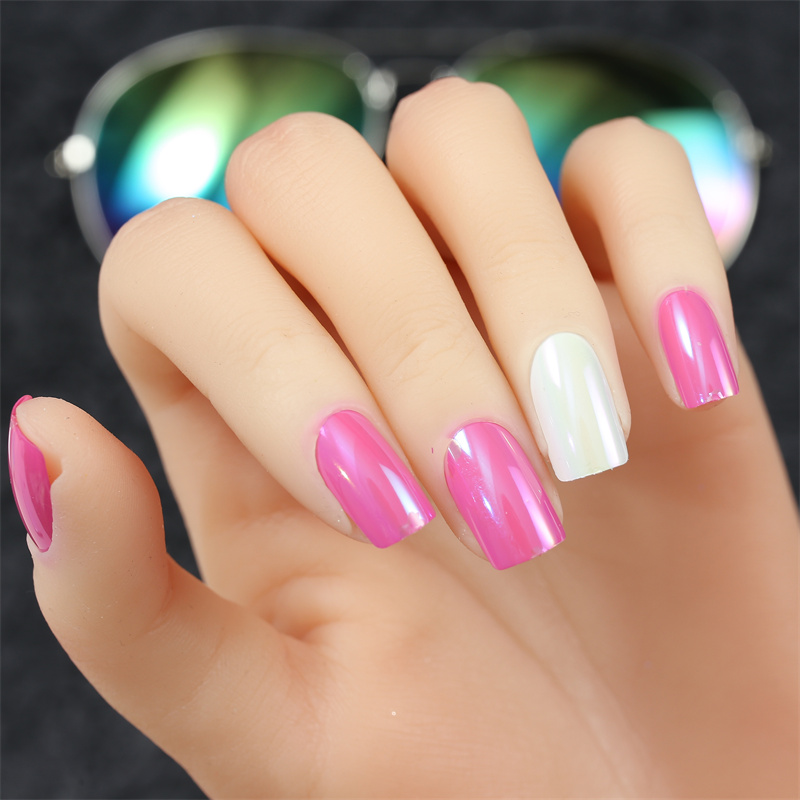 How to apply
1. Take off your old polish and/or nails. Having old polish on your nails will make it harder for the fake nails to stick. They'll end up falling off in a day or two unless you take this necessary step.
2. Using the alcohol pad to clear your nail bed, if you have, use the cuticle stick to removal of dead skin.
3. Select the correct size nails for each finger, apply glue stickers to nails, press on for few minutes to make nails stick more firmly.
Tips of Apply
- If you need a longer lasting, nail glue is your better choice.
- If you want to reduce the damage to natural nails, nail tabs is your better choice.
- Please do not touch water within two hours.
- Please polish and clean the nail bed before apply.
How to remove
1. Do not force or pull nails off.
2. Soak nail in warm water for 10-15 minutes.
3. Gently Peel off at the edge.
---
---