6 Pcs Makeup Sponges with Shelf
Product Detail
Product Tags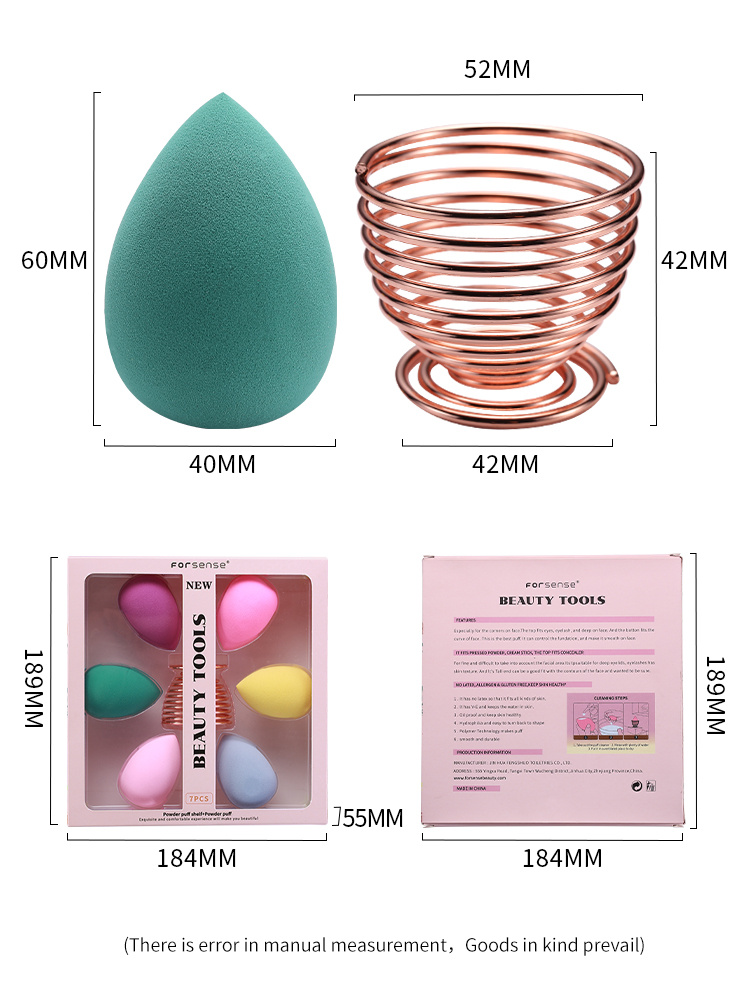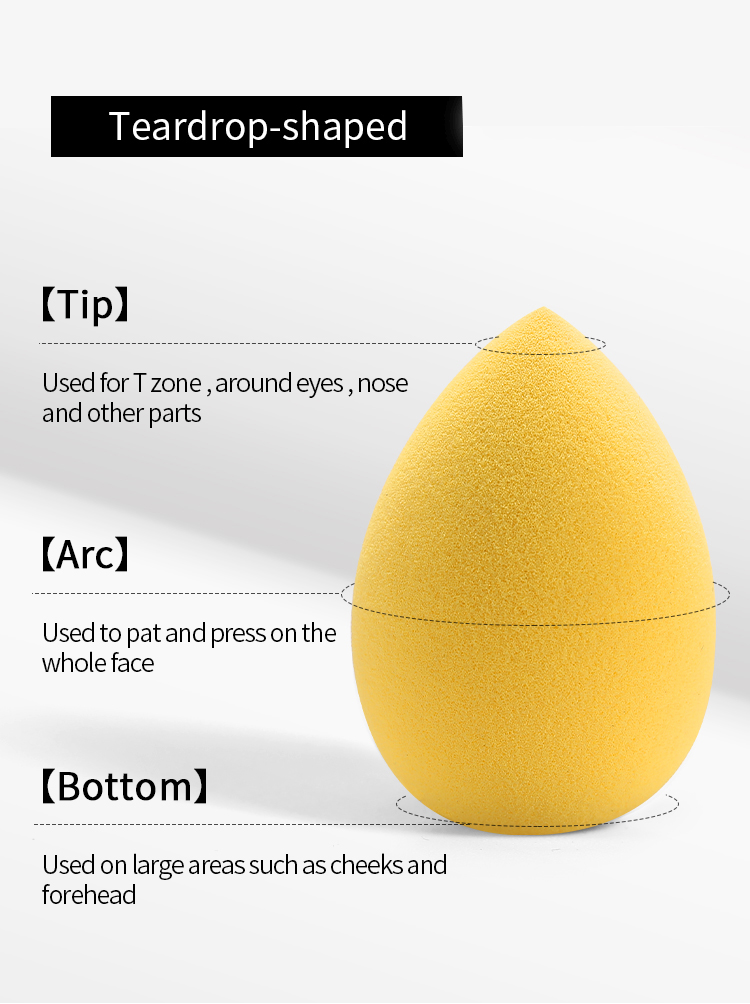 About this item
Makeup Sponge Set: Contains 6Pcs non latex multi-colored beauty Sponges and 1Pcs stainless steel sponge holder.Sponges are well elasticity, skin-friendly, non-irritating, suitable for all skin types.
Wet and Dry Dual Use: 1)Wet Use: The blending Sponge become bigger after wet, suitable Foundation, BB cream etc.2) Dry Use: Suitable for all types of loose powders.
Minimizing cosmetic waste: Makeup blender sponge delicate material can minimizing cosmetic waste.
Multi-Purpose: The beauty sponge 360° take care every part of the face: Cheeks, eyes, cheeks, forehead, corners of eyes, corners of mouth.
Reusable and durable: The makeup sponge easy to clean and maintain, we recommend to clean it after each use and put it in a holder in a cool and ventilated place.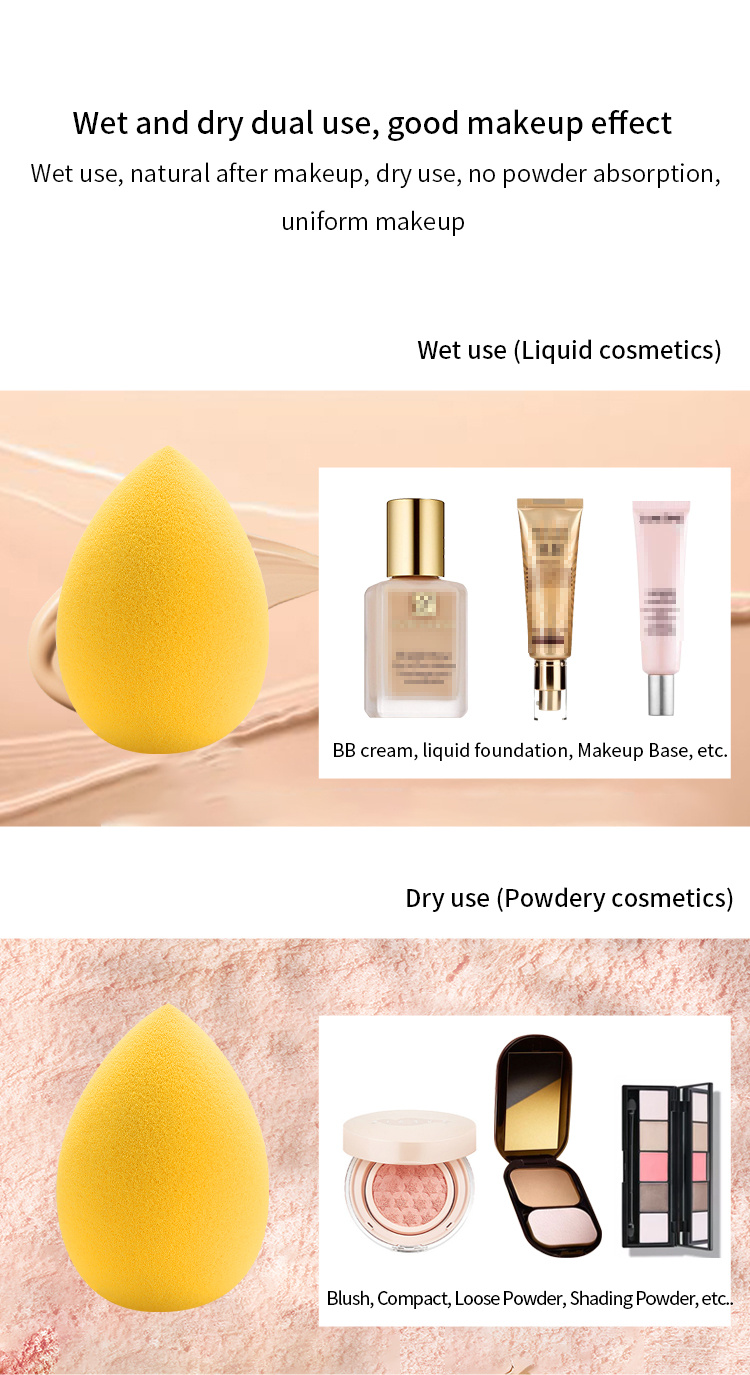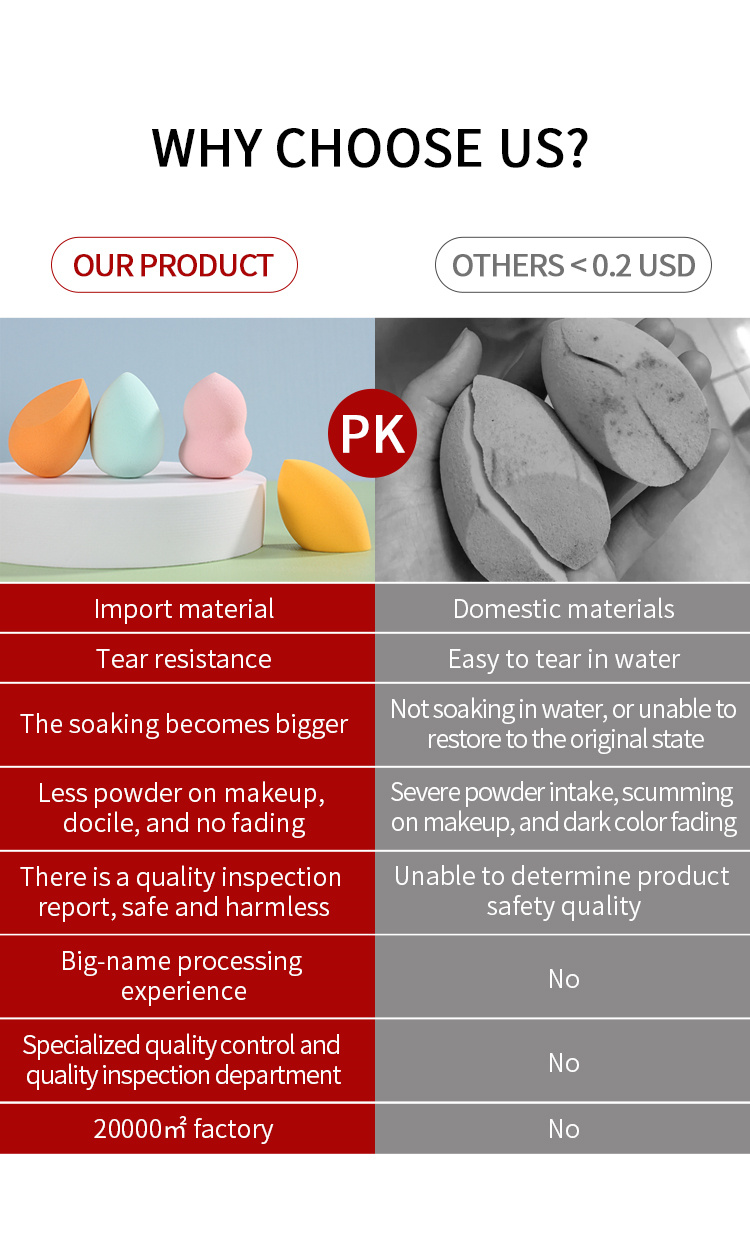 Widely applicable
The makeup sponge set can be used to apply primer, foundation, pressed powder, face cream, concealer, setting powder, eye shadow, lip gloss, blush, highlighter and more
When should you use a sponge instead of a makeup brush?
When you use powder products it is best to apply with a makeup brush, but liquid and cream products are best applied with a sponge. Typically, liquid and cream products can look streaky when you use a brush, but a sponge gives you more control over getting the product evenly on your skin.
How to clean makeup sponge?
Do not twist the product when cleaning, you can gently squeeze out the water with your hands to prevent your nails from scratching the sponge. It is recommended to wash the sponge with warm water after each use, use the sponge holder as a support after cleaning, and let it dry naturally in a ventilated place.
---
Previous:
Pineapple And Strawberry Makeup Sponges
---